Sauna and hot tub for your relaxation! Sauna can hold up to 8 people, while in the room in front of sauna can be accommodated up to 15 persons. There is also shower, WC and kettle.
Sauna rental cost: €100
Hot tub rental cost: €100

The outdoor swimming pool is the favorite place for children!
Rectangle 12×4 meter, 1,4 m deep outdoor pool has a cover against the rain and wind which provides an opportunity to swim even in a bad weather.

Children's playground is customized for children from the age of 3. up to 14.
There are swings, climbing walls, slide.

Judging chair. The 16 meters-long and 8-meters-wide volleyball court with a sand surface.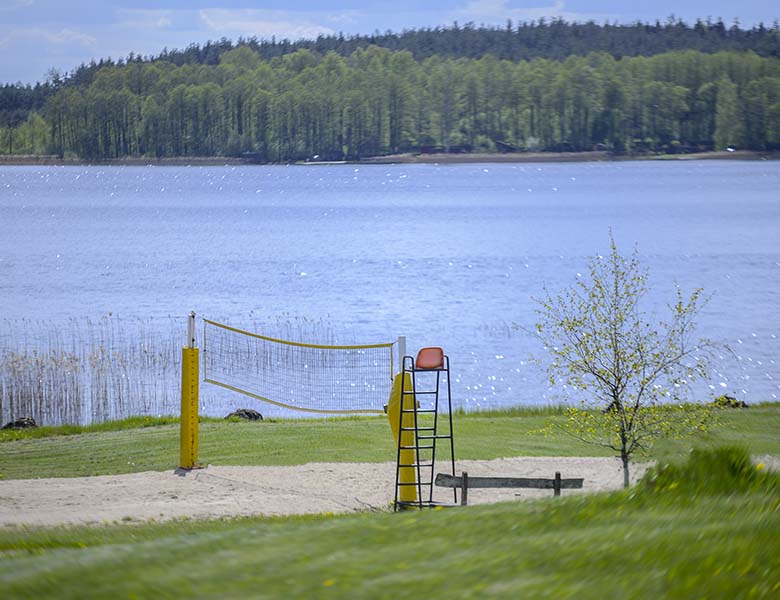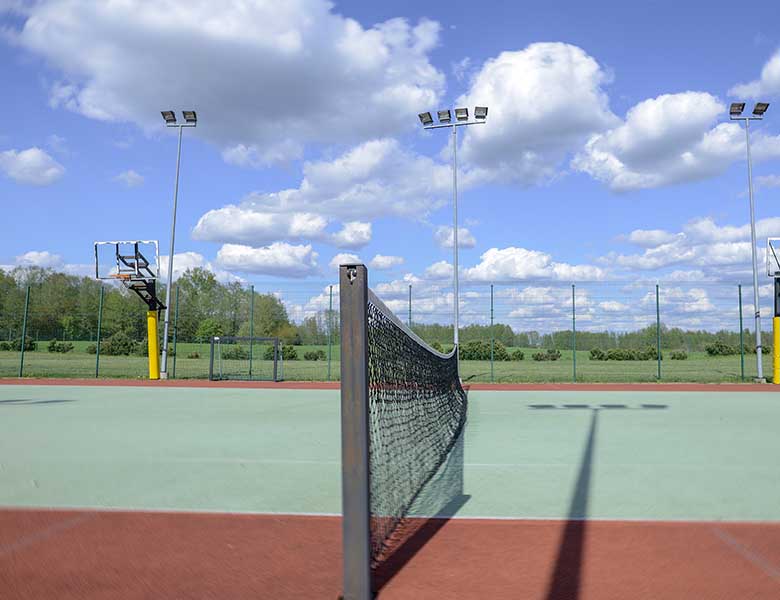 Tennis court playground is made of rubber granules.
The size of the tennis court, including and outside the boundaries, are 18.27 meters x 36.57 meters.
Also there are 2 basketball courts and a small football gates.
American pool table and Russian pool table with a separate rest area are set up. with a separate rest area are set up.
Guests can enjoy fishing in the lake and in two ponds located the homestead area. There are two separate footbridges of 50 meters and 40 meters long.
There is water bike with 4 seats and a boat with 4 seats.
We can offer and educational program – baking buns of Dzūkija on a leaf of cabbage.